Frequently Asked Questions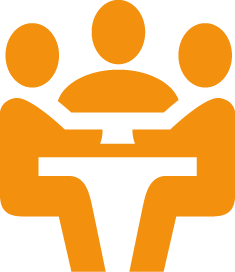 Your Park
Management Questions
Is Sage business cloud the same as Sage one?
Sage Business Cloud Accounting, formerly Sage One, offers all you need to manage your small business finances.
Does Sage cloud require a server?
Hosting Sage 50 in the Cloud enables you to reduce IT overheads as there is no need for expensive servers or hardware. Your accountant can easily access your company accounts which helps reduce auditing costs. Bookkeepers can easily access accounts data.
Where is Sage cloud data stored?
Like many other online solutions, data is stored in the United States of America. Sage uses the servers of Amazon to store customer data which uses secure 256 bit encryption (similar to most major banks). These servers are mirrored, which means that if one was ever to go down you would be able to continue working seamlessly as it would automatically switch over to an identical server minimising down time.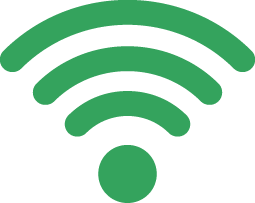 Your Park
Communications Questions
Why is the BT Switch off happening?
Basically the old BT Digital Network is out of date and can't keep up with demand. Technology is advancing at warp speed with smart devices, phones, cloud based systems, Internet of Things (IoT) and much more. 
Who will be affected?
The switch off will affect all businesses currently operating on PSTN, Copper Broadband or ISDN, which is an estimated 2 million SMEs in the UK. If your business currently has a traditional ISDN/PSTN systems then it's going to be good practice to look for an alternative.
What should I do?
Don't Panic !
You need to consider 
Voice over Internet Protocol
 (VoIP) for your communications. VoIP systems are cloud based systems without the need for onsite hardware.
However, this is not just about phones calls. Your business may have a number of services connected to phone lines, like alarms, door entry systems and payment terminals. There are plenty of IP based solutions for these services, but you'll need to start planning ahead to ensure business continuity and avoid getting caught in the last-minute rush.
What is the difference between the Microsoft 365 licenses?
Microsoft has four Office packages; a breakdown of each package can be found below:
Microsoft 365 Business Basic: includes web version of Word, Excel, PowerPoint, Teams, Outlook, OneDrive, and SharePoint. With the basic package you are also provided with a 50GB Exchange online mailbox, as well as 1TB cloud storage.
Microsoft 365 Apps for Business: includes desktop versions of Word, Excel, PowerPoint, Outlook, Access, and Publisher. You are also provided 1TB cloud storage with OneDrive
Microsoft 365 Business Standard: includes everything from the Basic package, plus desktop versions of Word, Excel, PowerPoint, Teams, Outlook, OneDrive, Access, and Publisher.
Microsoft 365 Business Premium: includes everything from the Standard package, plus Advanced security, Access and Data control, and Cyberthreat protection.
How do I add/ change my email signature?
Email signatures can be modified and applied within the Outlook desktop application, however if your company requires all signatures to be uniform we recommend Exclaimer Cloud Signature. By using Exclaimer it allows us to modify and create signatures from a cloud portal and assign different users specific signatures based on their department/ role.
Do you build websites?
Yes, we migrated, build, and host websites on our cloud platform. Our sites are continuously monitored. We keep our sites secure by apply SSL certificates and installing threat management plugins. We also provide Search Engine Optimisation services on request. Website plugins and WordPress updates are applied on a weekly basis by our tech team who ensure backups are taken before updates are applied. We take numbers server level and application level backups of all of our sites multiple times throughout each day to ensure we have an up to date rollback in case we ever need to restore.
How does SharePoint work?
SharePoint is a secure cloud-based storage space provided by Microsoft, it gives you the ability to store, organise, share, and access information from any device worldwide. All you need is a web browser and an internet connection. SharePoint allows multiple users to work collaboratively on the same document. Different permissions can also be applied based on a user's specific needs.
What's apps are available on Microsoft 365?
Microsoft 365 provides access to a multitude of different applications. Some examples of the apps which are included with Microsoft 365, excluding Office applications, are Bookings, Forms, Yammer, Power Automate, Project, Power Apps, Delve, Stream. These applications allow you to streamline your work processes, for example, Power Automate is an online app used for the creation of automates workflows between apps and services to synchronise files, get notifications, and collect data.
Your Park
Marketing Questions
Questions to ask yourself about your website:
Is your website still representative of your business?
Have the aims of the website changed?
Is your website still doing what you want it to do?
What are your customers saying about your website?
When did you last update your website?
What do your analytics show?
Can you see how many visitors are coming?
How long they stay for?
What are your competitors doing with their websites?
Are they:
Launching new websites?
Adding a Booking Portal?
Integrating Social Media?
What website services do Complete Holiday Park Services offer?
Complete Holiday Park Solutions can help you with all aspects of redesigning your website, from improving its user-friendliness and reliability to optimising key pages for search.
Why not have a look at a couple of our websites…
Do you want more from your website?
Contact us to arrange a FREE Website Audit.
"We are really pleased to working closely with Complete Holiday Park Solutions to provide communication solutions with their holiday park customers"
"We wish we could give them more than 5 stars. Our website had become clunky and unprofessional and not responsive in the way that it needed to be. Working with CHPS exceeded our expectations. We have never worked with a company that has gone over and above. We highly recommend them!"
"We have engaged with CHPS to develop our MS365 data solutions and GDPR compliance. So far we are really pleased with their professionalism and service levels"
"We are so pleased with the work that CHPS have done with our digital marketing campaign. All the team are so easy to work with. They have also got us cyber essential accreditation"
"We needed a digital solution for all our safety processes on the holiday park as well as trying to achieve a paperless environment. The new "smart app for efficiency" is going to create so much time and reduce costs for the holiday park. We are so please to be part of its development. We are so excited about the new Park Management system that is coming later in 2022."
"We are so pleased with our new website and how the SEO is developing. Engaging with the IT support has made a huge difference to our working schedule, they are so efficient at solving any issues with minimal downtime."
Subscribe to our newsletter
Subscribe to our newsletter